My Moodle - Wake Technical Community College: Log in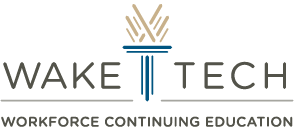 Some courses may allow guest access
Is this your first time here?
Students, faculty, and staff must use their key account to log into Moodle. Please use only your username of your key account. Do not include @my.waketech.edu or @waketech.edu.

PLEASE NOTE:

Student accounts are not enrolled in courses until the first day of class. If you are having issues logging in or do not see your class, please check the start date on your schedule.
Please look at the Non-Degree Student LogIn - Moodle page before activating your account. This will help you create your password. 
Need Help?
If you have any issues activating your accounts or logging into Moodle, please contact our Help Desk at 919-866-7000 or helpdesk@waketech.edu.